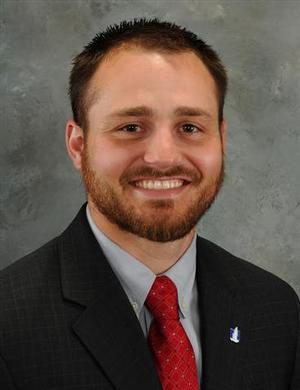 Financial Planner
As the founder and agency president of Vinores Financial Services, Eric began this agency to help local families and businesses be better prepared for the future and have access to all the resources available to better help in planning for success. As a CERTIFIED FINANCIAL PLANNER™ and certified long term care consultant (CLTC), Eric works with families and businesses individually to better determine your current and long term goals while working with you to develop and implement a financial strategy that would best serve to lay the path for financial success.

While starting in the industry of insurance and financial planning in 2007, Eric has worked implementing financial strategies to serve both young generations as they plan for the future and all the curves life throws at them, as well as the senior generation as they make the transition and live through the retirement years. Taking pride in the fiduciary standard with every client, Eric enjoys the challanges of guiding clients through the maze of financial planning. Eric brings together many professional resources through both industry products as well as a network of business professionals to better help clients with illustrating their path to financial success and ensuring proper guidance and advice is provided to better assist in achieving client goals.

In developing the team of Vinores Financial Services we hope to become a resource of information and advice to help solve the puzzle of retirement and financial planning. With a strong commitment to family needs and ensuring adequate care for the aging generation through CLTC designation, Eric works with clients to make sure a family strategy is built to better assist not only the elder generation but also the caregivers.
Phone
301-304-6004 Ext. 2
Mobile Phone
443-752-9849